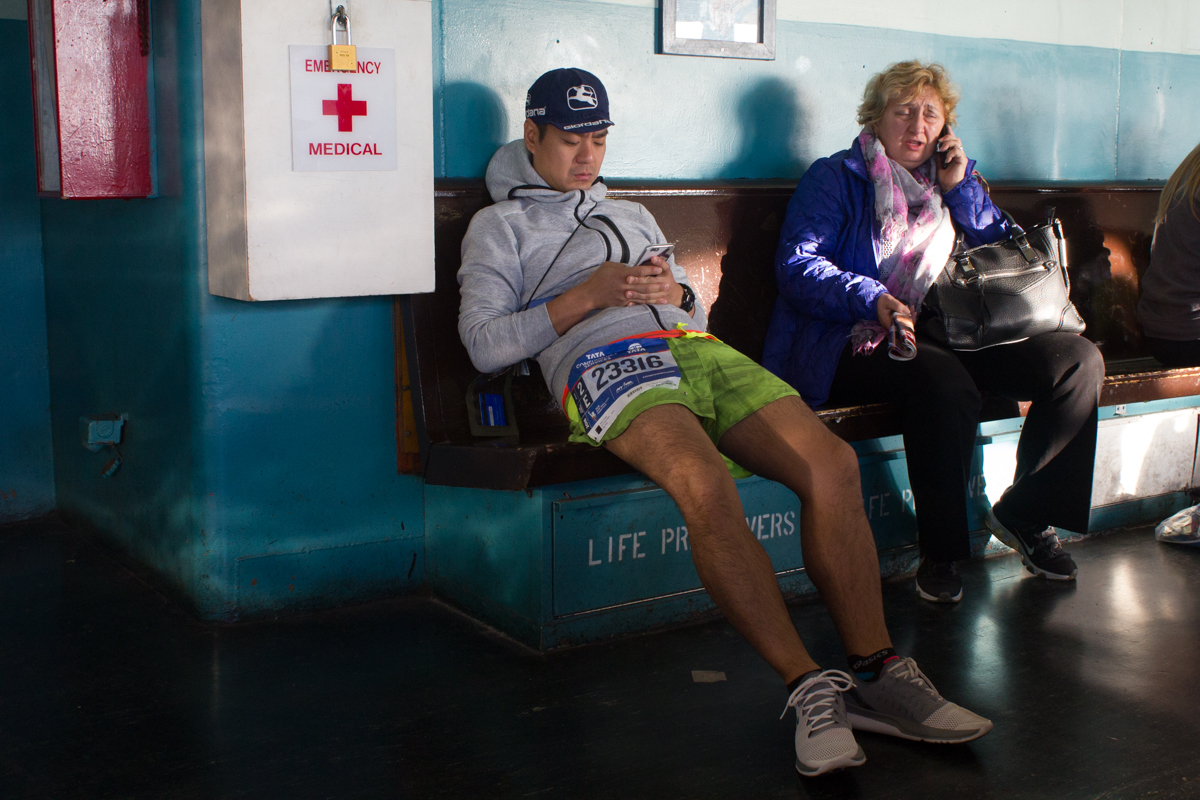 Passengers ride the ferry to Staten Island, where the New York City Marathon begins, on the morning of Nov. 6, 2016.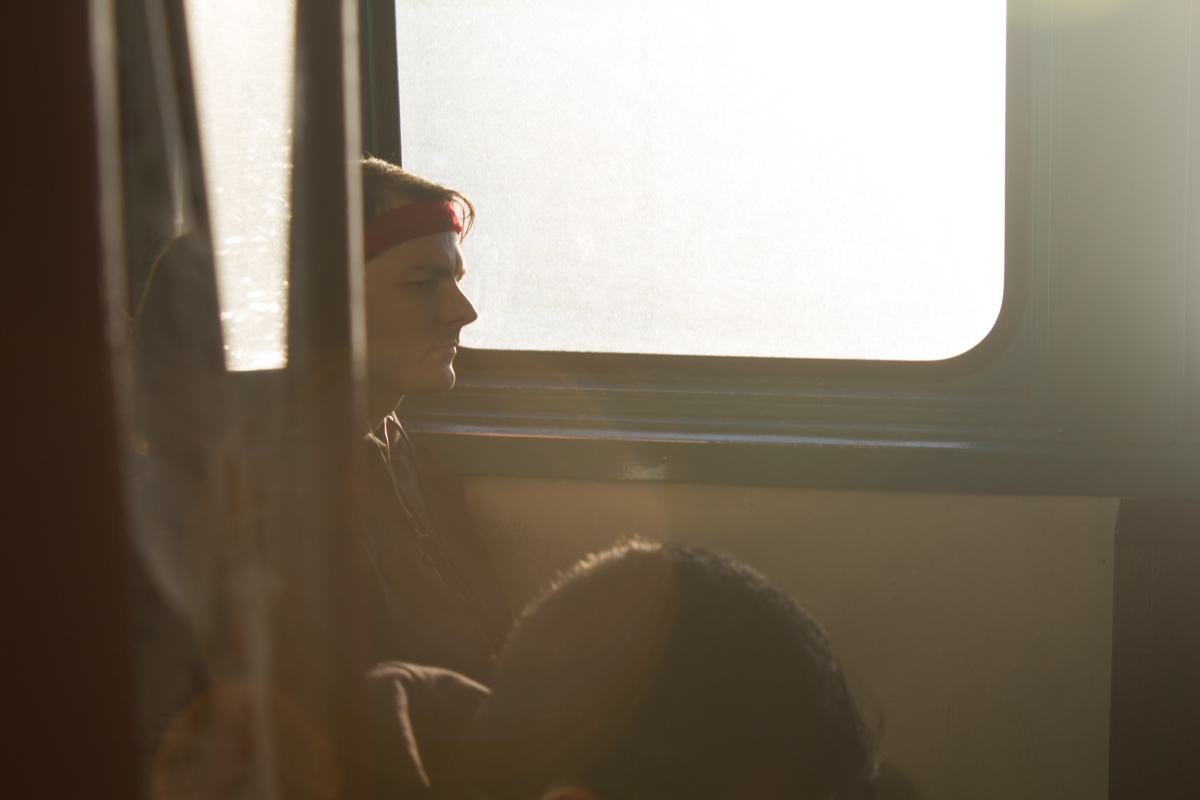 Marc Bastien rides the ferry to his fourth New York City Marathon. "There ain't nothing to it but to do it," he says.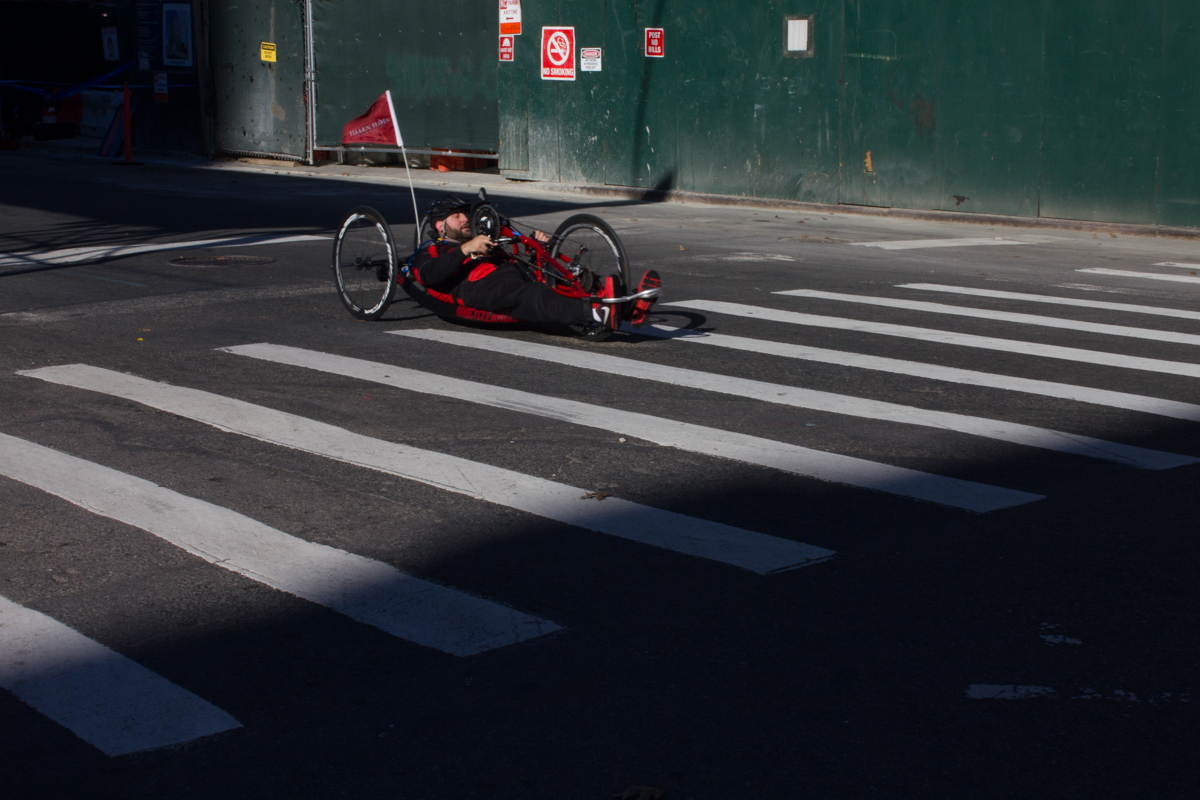 A handcyclist participating in the New York City Marathon speeds down Lafayette St. in Brooklyn.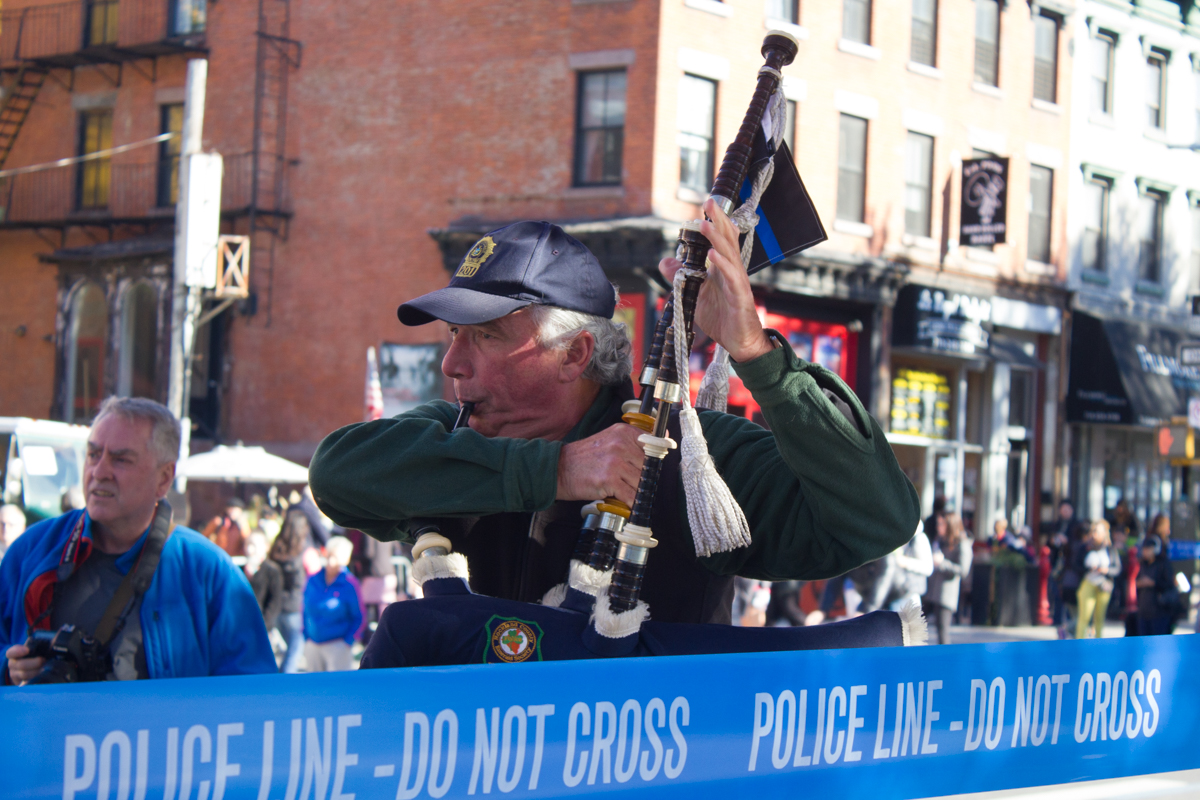 A man plays the bagpipes for marathoners and spectators alike in Brooklyn.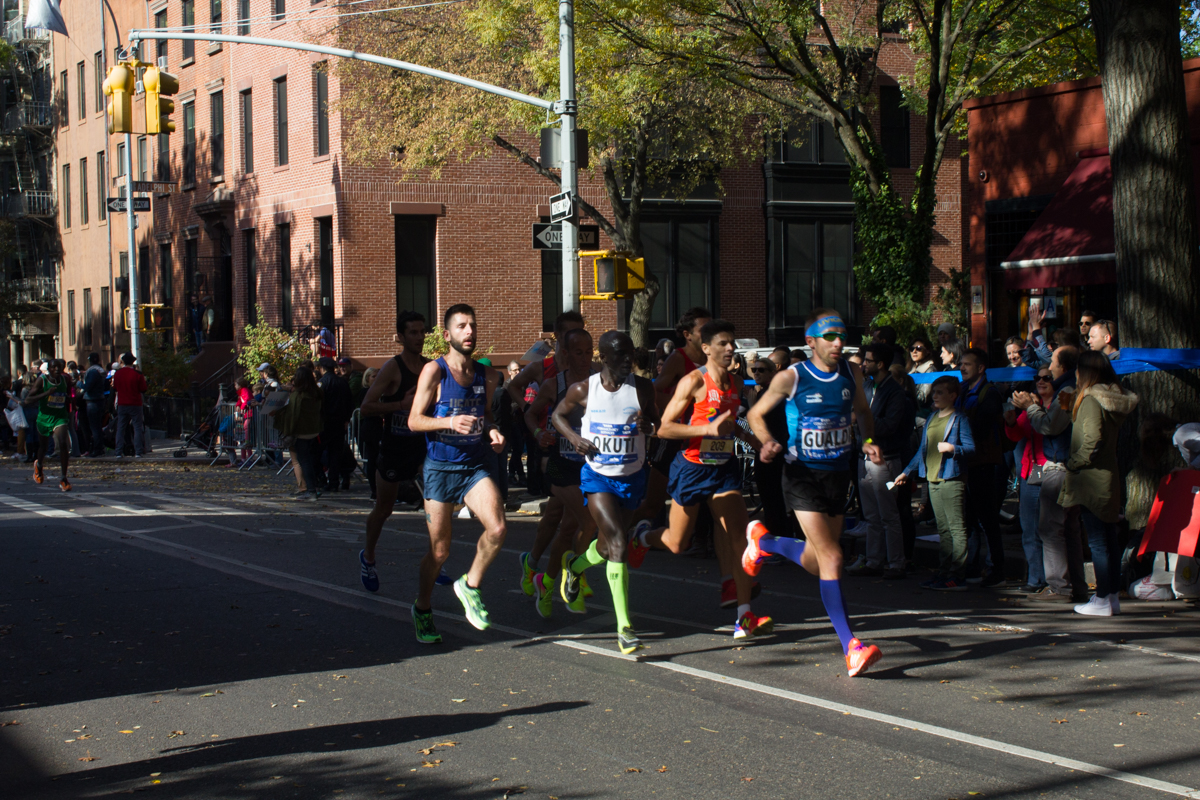 A group runs down Lafayette Street in Brooklyn.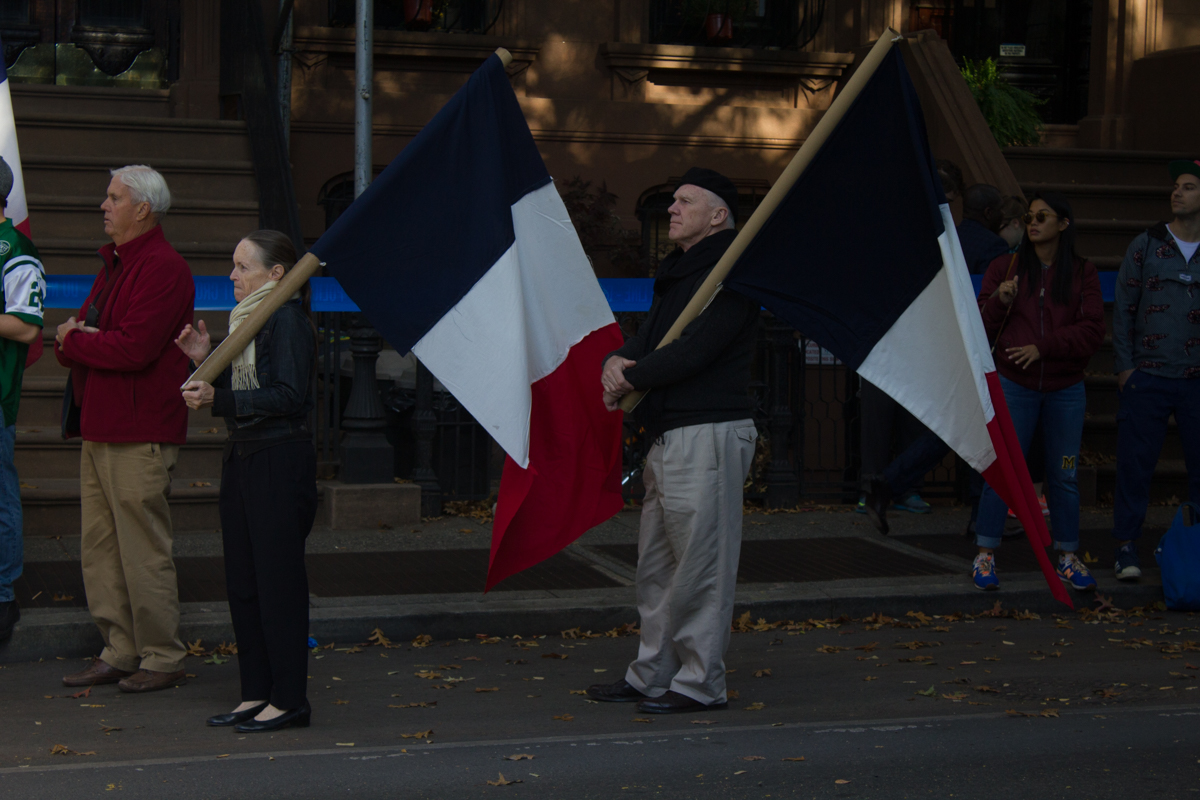 Two people with French flags stand ready to cheer on cyclists and runners in Brooklyn.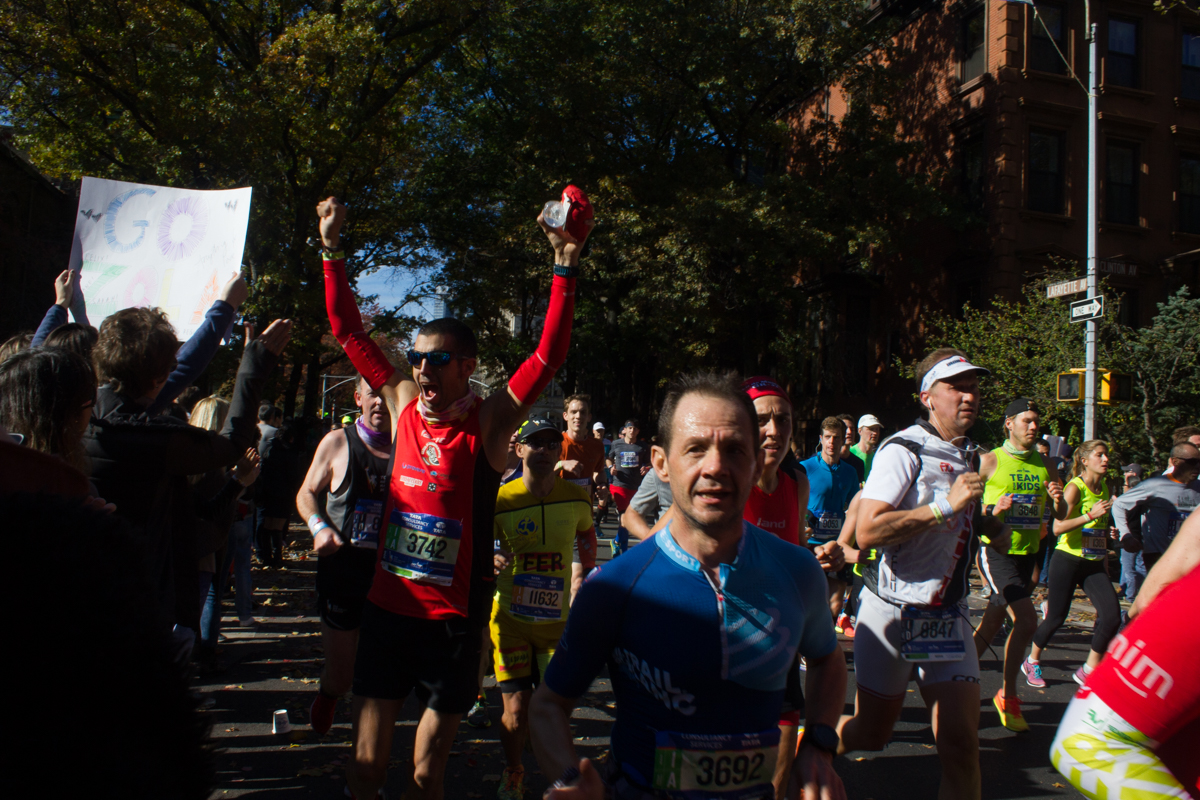 A marathoner cheers back at the crowd.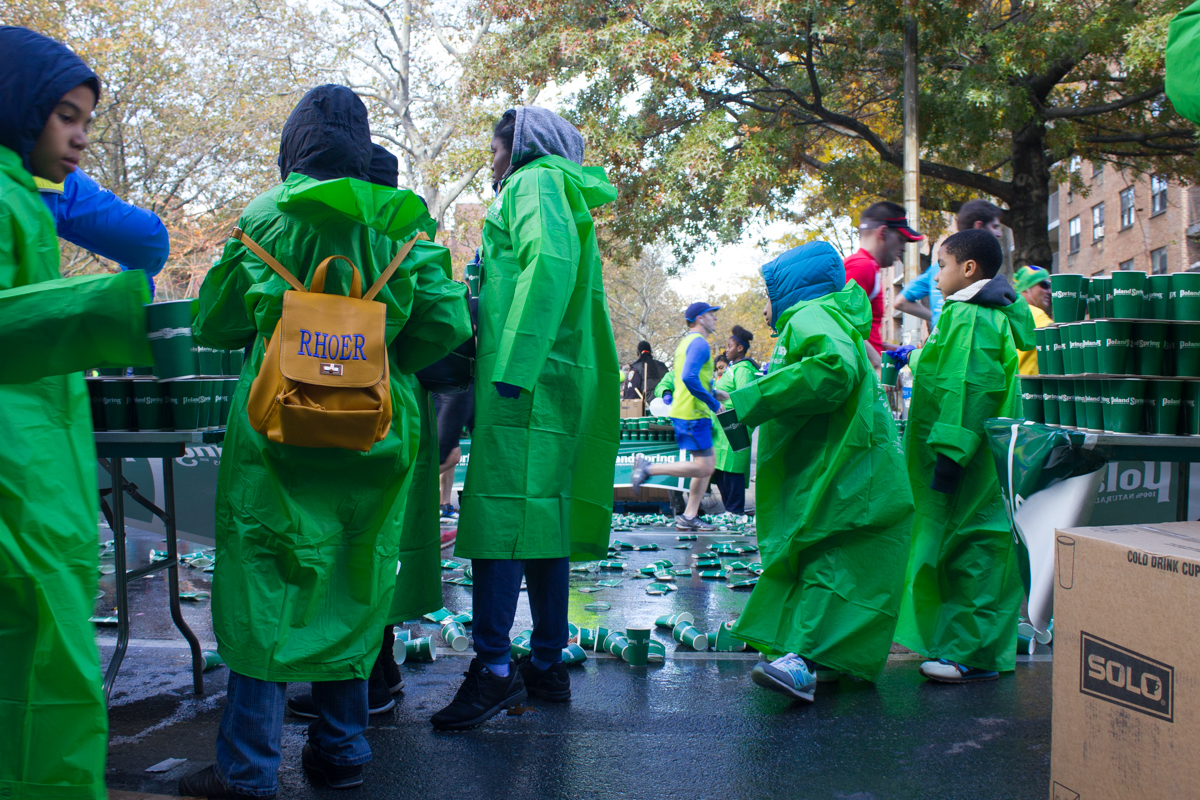 Volunteers wait at the eighth mile for more runners to give cups of water and Gatorade.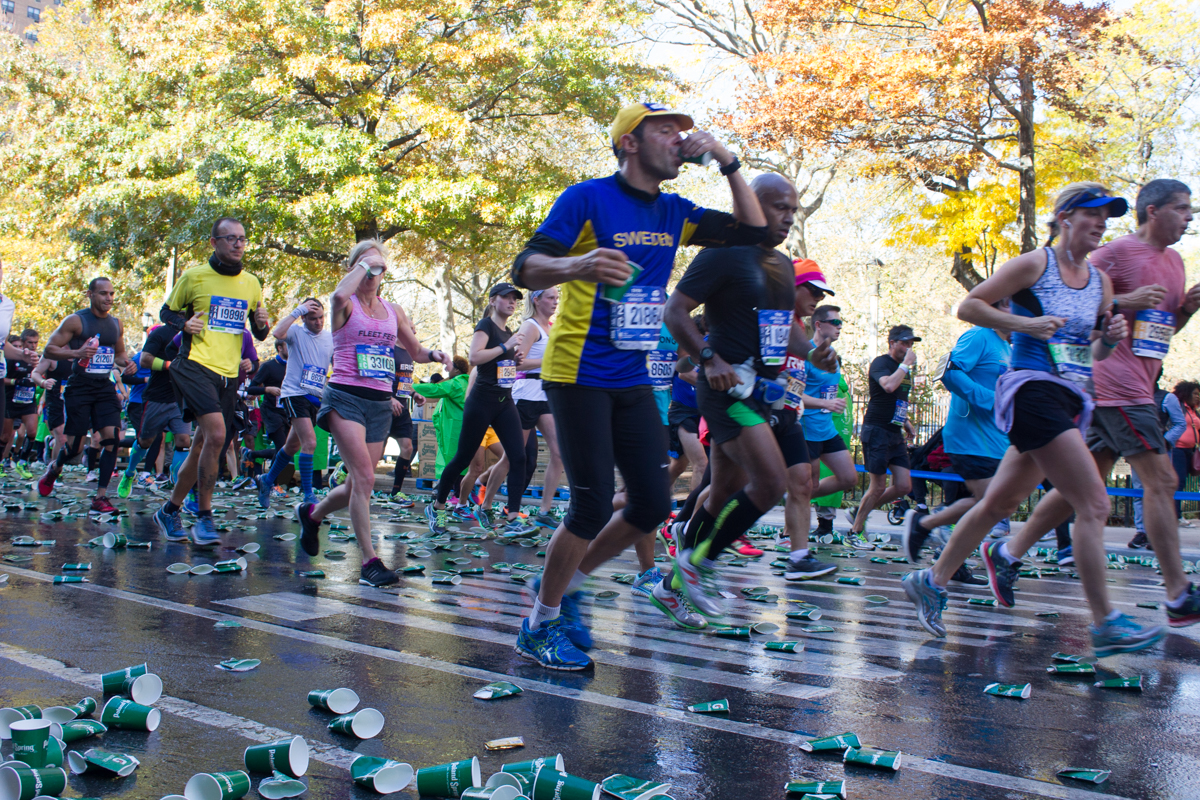 Runners drinking beverages on the go throw their finished cups to the floor.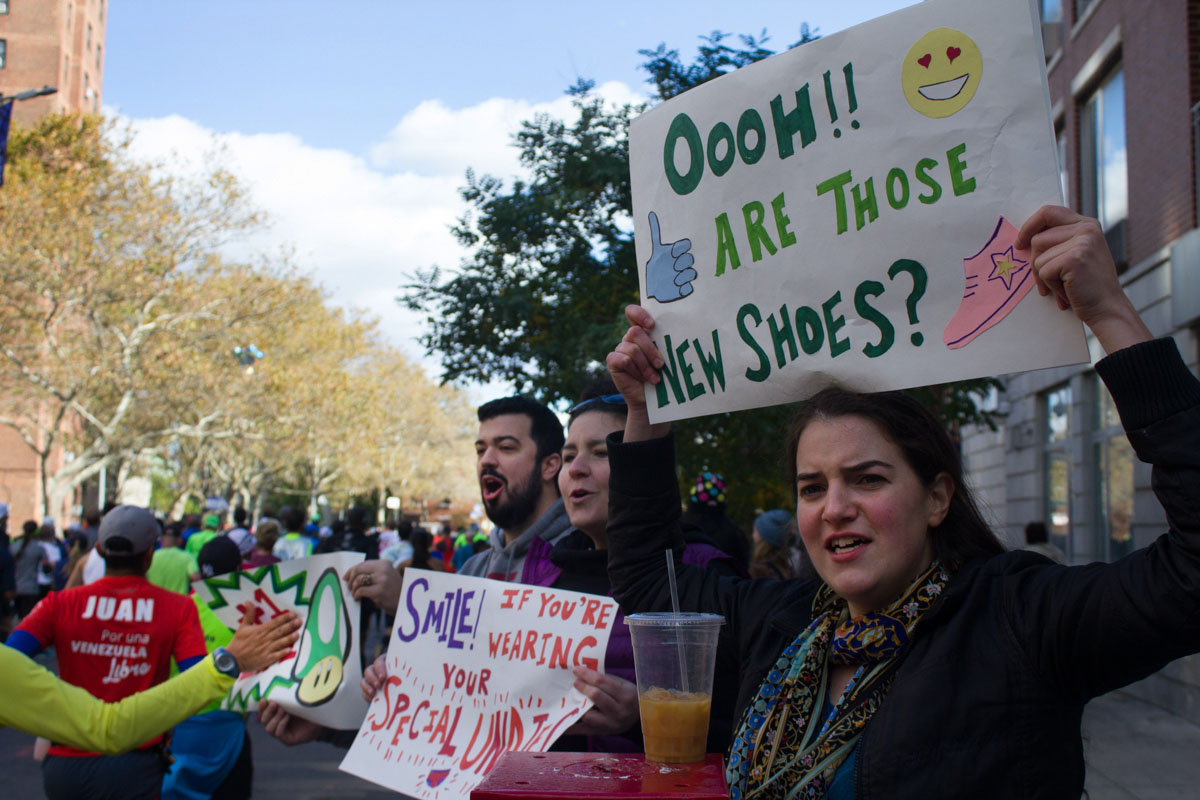 Matt James, Paige Ryland and Maria Strangas cheer on strangers by name. "We just read their names off their shirts," Strangas explained.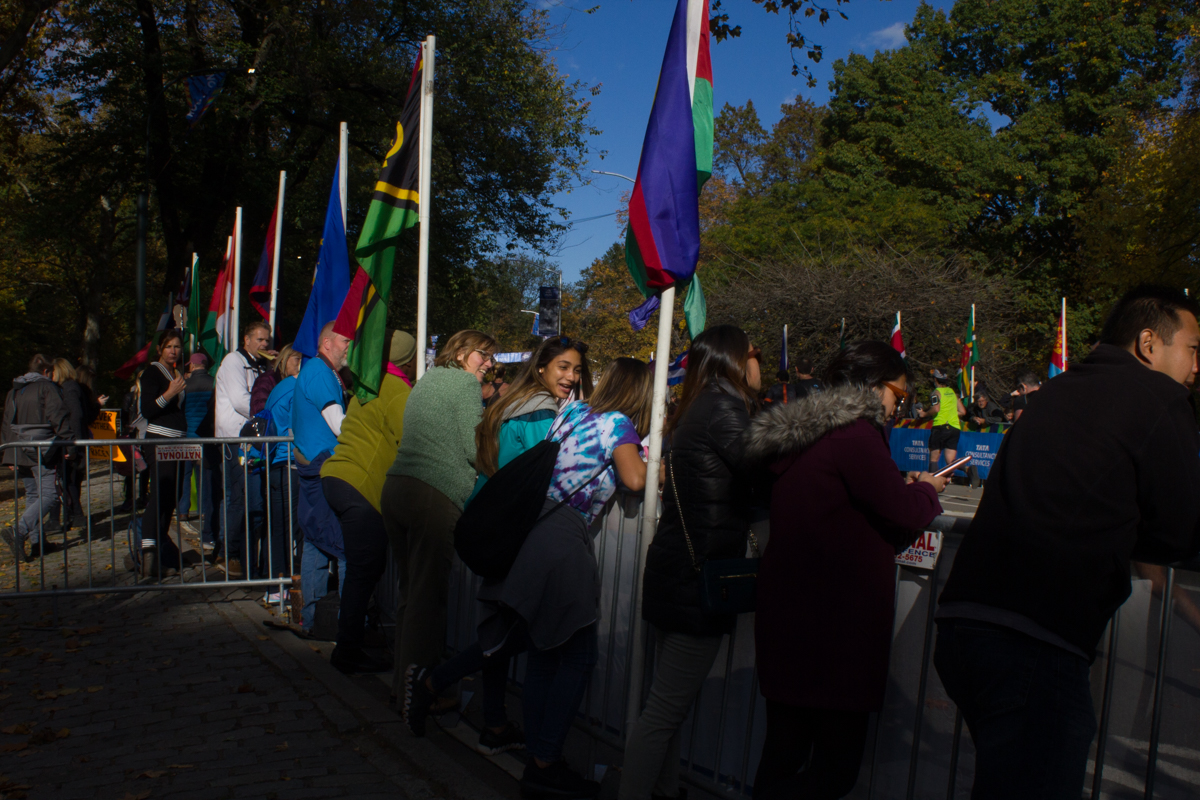 Spectators watch runners approach the end of the marathon in Central Park.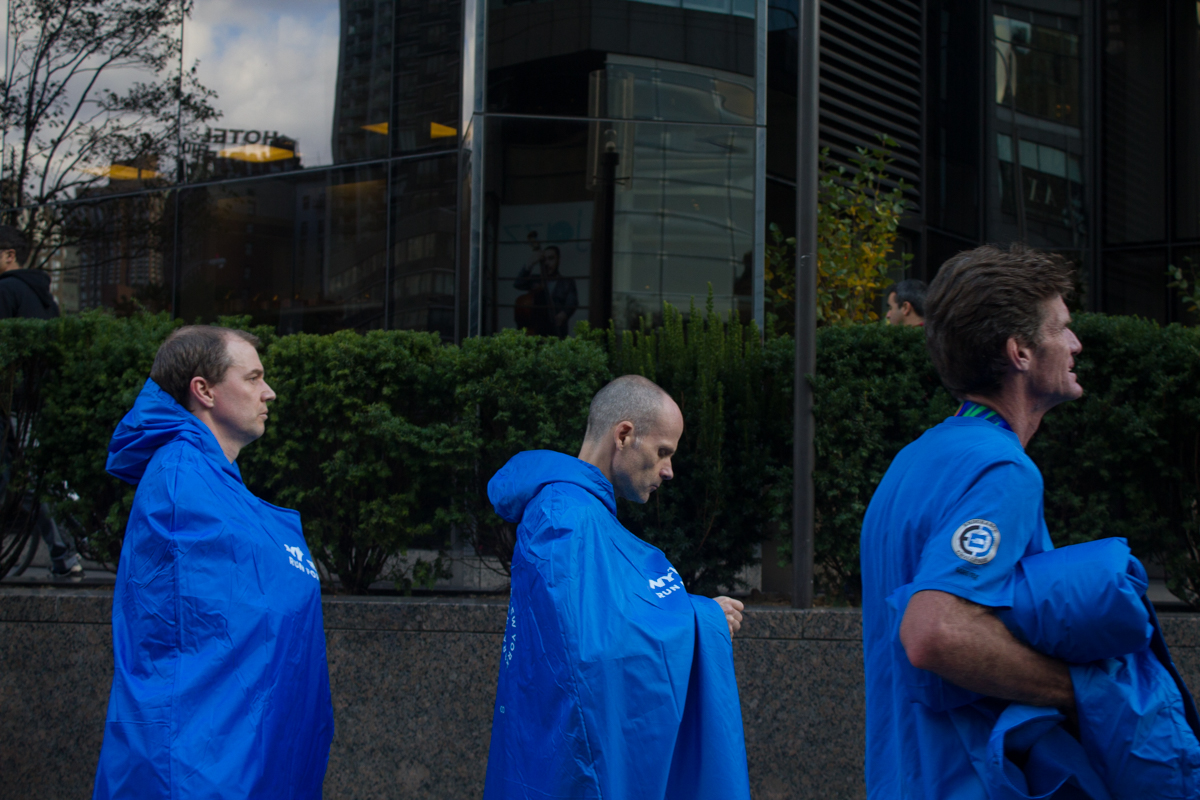 After crossing the finish line, marathoners wrap up in thermal blankets to prevent hypothermia.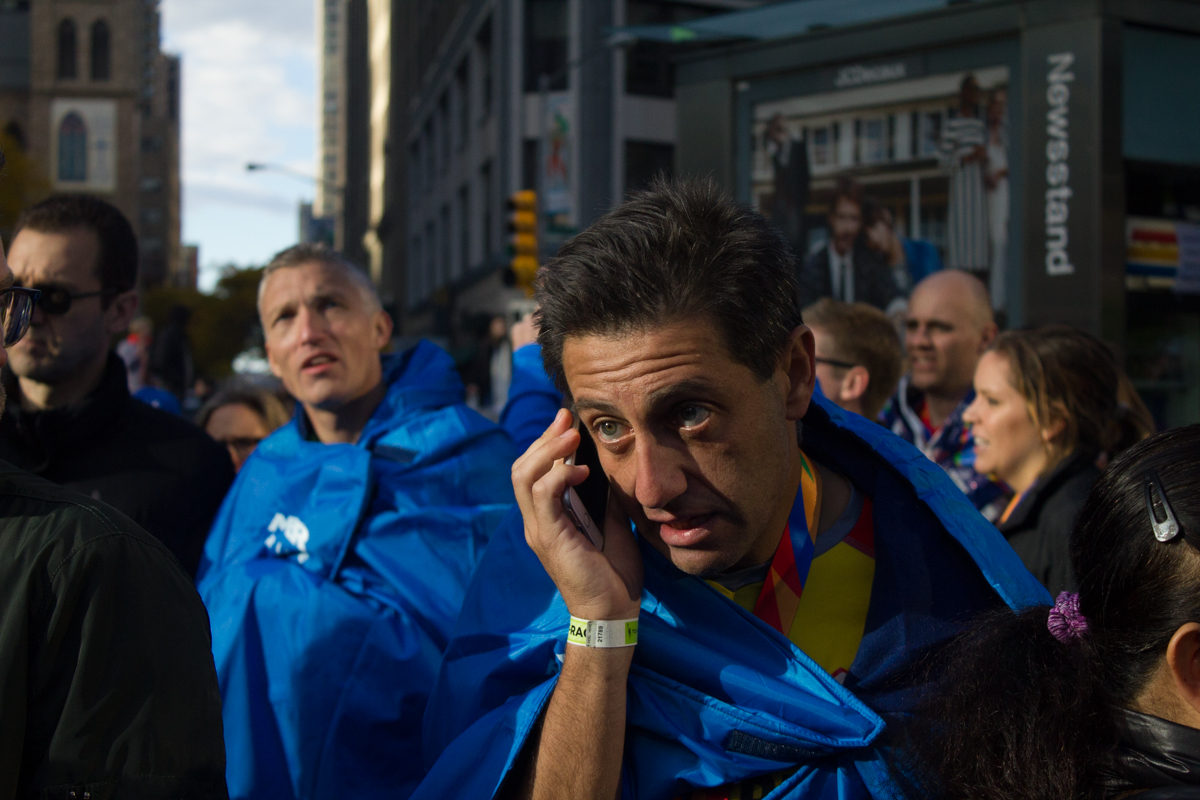 Marathoners gather in Columbus Circle after the race to find family and friends.